He had braces for two years that did not help with his deep overbite.
Patients with overbites typically experience small chins, front upper teeth that overlap the lower teeth, premature aging, their lower jaw is pushed back, their faces collapse more quickly, they have sleeping problems because of the jaw closing too far, do not have enough room for their tongues, do not always speak clearly and usually suffer from headaches, neck pain, facial tension, muscle strain and an unsatisfactory facial profile.
Treatment for overbite correction is more important than ever because we are living longer and we want to look and feel our best.
Small Chins and Overbite Correction
Many patients have chins that look small because of the bad jaw position. The position of the lower jaw makes the patient's face shorter and the soft tissue of the face slowly collapses causing premature aging and a weak chin type of facial profile.
Once the overbite is corrected using the non-invasive VENLAY® Restoration, the chin will appear much larger, the shape of the patients face is of a younger person, they sleep better because they have more room for their tongue and have increased self-esteem with the Face Lift Dentistry® method.
Correcting an Overbite
The chin is pushed back when the patient has an overbite. To correct the overbite, the back teeth need to be built at the same time that the front teeth are aligned. He explained it his way.
Get more information about your treatment choices
Call (310) 829-6796 to schedule a consultation
Reverse the Signs of Aging
"I did not like my smile. Veneers could not do this as my jaw needed to change, not just my teeth. My niece is a patient of Dr. Muslin and the work she had done just blew me away. Face Lift Dentistry® gave me exactly what I need."

- Patient from Ohio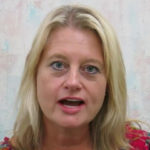 Mouth Collapse Reversed
"For the first time in years I do not have headaches or TMJ pain. I feel younger and happier and get a great response with my smile wherever I go."

- Patient from Idaho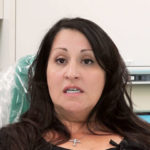 No Other Dentists Could Help
"When I first came here my face was collapsed. I work for a chain of 7 dental offices and not one of the dentists could help me. I'm very happy that I came here. I couldn't be more happy."

- Patient from Los Angeles
Dr. Sam Muslin is a Master of the Academy of General Dentistry. He has been recognized as the Best Cosmetic Dentist in all of Los Angeles County for several years running by LA's Best. He has practiced restorative and reconstructive dentistry on the "cutting edge" for more than 35 years in Santa Monica, California. Dr Muslin's patients come from Santa Monica, Venice, Culver City, Playa Del Rey, Marina Del Rey, Mar Vista, El Segundo, West Los Angeles, Los Angeles, Beverly Hills, West Hollywood, Century City, Westwood, LA, Bel-Air, Brentwood, Hollywood Riviera, Hollywood, Pacific Palisades, Topanga, Malibu, Pasadena, Burbank, Highland Park, Los Feliz, Silver Lake, Holmby Hills, San Fernando Valley, Calabasas, Encino, Canoga Park, Van Nuys,Thousand Oaks, Simi Valley, Camarillo, Ventura, Oxnard, Santa Barbara, Orange County, San Diego, Chatsworth, and San Francisco. Some of his international patients have come from Singapore, London, Paris, and Toronto.
State law requires us to inform you that the exact same results may not occur for all patients.
Face Lift Dentistry and the Dental Face Lift are Registered Trademarks of Sam Muslin DDS, Santa Monica
COPYRIGHT NOTICE: We have had a significant number of shameless dentists, advertisers and website companies steal the photos and/or the wording from this website and use them to market themselves or their skills to their customers. All the content on this website, including images, videos and content, are Copyright © 2016 by Sam Muslin DDS, all rights reserved. No part of this web site, including pictures of our patients, may be copied, duplicated, published, distributed, displayed, or stored for public or private use in any information retrieval system, or transmitted in any form by any mechanical, photographic or electronic process, including electronically or digitally on the Internet or World Wide Web, or over any network, or local area network, without written permission by Dr. Sam Muslin. No part of this website may be modified or changed or exploited in any way and used for derivative works, or offered for sale, or used to construct any kind of database or mirrored at any other location without the express written permission by Dr. Sam Muslin.